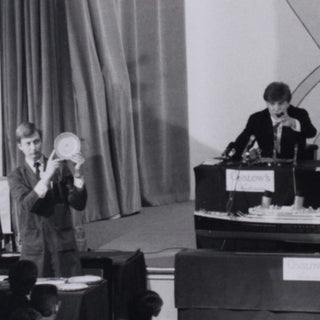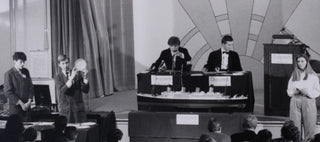 About Us
Specialist Vintage Poster & Collectable Auctioneers For 40 Years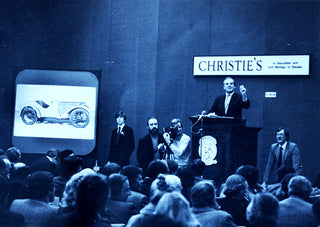 Our History
Onslows was founded in 1984 by Patrick Bogue who had started his career in the art world working at Christie's Auction Company in 1977 aged 17.
From an early age Patrick had a keen interest in planes, trains, and automobiles, so working under the charismatic senior director and great collector the Hon. Patrick Lindsay was soon cataloguing the fast-expanding collectables auctions at Christies South Kensington. These sales included vintage motorcars and aeroplanes, and motoring and travel posters. This was over forty years ago and in those pioneering days it would have been newsworthy if you sold a classic Ferrari for £5000. Today the same car would be £5 million.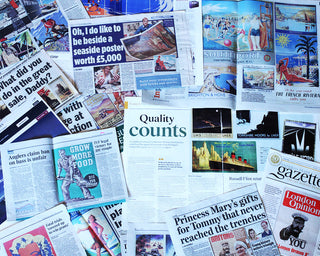 This also was the case with vintage posters, you could buy a mixed
lot of ten railway posters for £100, amongst them might be a Night Scotsman now worth £25k or a Tom Purvis Beach poster now worth £10k. Even back then a Cassandre Nord Express would command £100 - a fortune for a poster.
After serving out his apprenticeship Patrick decided to set up in business as a specialist auction house, quite a big step for a young entrepreneur, so Onslows Auctioneers came into being with specialist auctions being held in places of related interest; our automobilia at Brooklands, shipping at The National Maritime Museum, militaria at the Honourable Artillery Company and Motorcycles at the National Motorcycle Museum. At the time this was a totally new concept and much copied today by the world's leading auction houses. We quickly realized there were new opportunities for collector's sales and Onslows went on to pioneer sales of Titanic Ephemera and artifacts, and most successfully of the International market for vintage posters.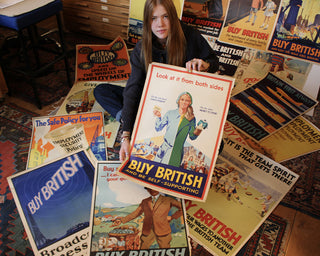 We have been fortunate to have offered by auction some of the
greatest collections in our field. Notable amongst these are the great prewar racing driver Earl Howe motor racing archive, The 1912 RMS Titanic enquiry plan, The Wolferton Station London and North Eastern Railway poster hoard, the studio contents of the greatest British poster designer of the interwar period Tom Purvis with his superb personal collection of posters, The North London Attic discovery of original poster artwork and the WW1 Lord Kitchener Wants You poster - the first to be discovered and sold for a record price during the Centenary of the outbreak of the First World War.